Wish You Were Here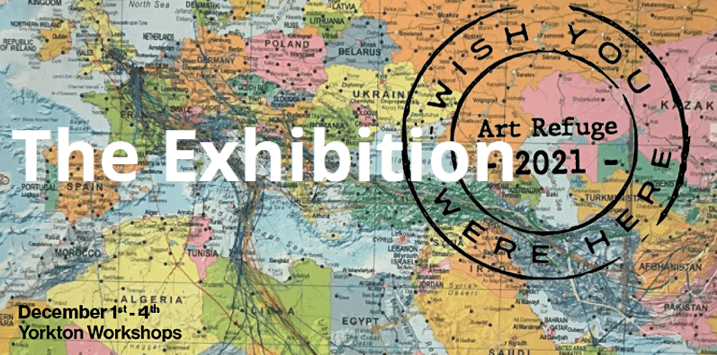 1 – 4 December
Wed – Fri: 12noon – 6pm
Sat: 5pm – 8pm
Yorkton Workshops
1-3 Yorkton Street, London, E2 8NH
Dust Architects artists Fay Ballard and Nick Kaplony are exhibiting in the exhibition Wish You Were Here, taking place to raise funds for Art Refuge's 15th Anniversary.
Wish you were Here features the work of over 150 artists. Each original postcard-sized artworks (6 x 4 inches) made by artists from across the world, which will be exhibited at Yorkton Workshops, December 1-4, 2021. Works are being raffled to raise funds for Art Refuge's valuable activity.
To book tickets for the exhibition, follow the link, here. To buy tickets for the raffle visit the Art Refuge Website. The raffle closes at 8.00pm on the evening of December 4 and prizes will be announced via text.